So, you've heard of NaNoWriMo. But have you heard of Camp NaNoWriMo? I hadn't until a fellow writer introduced me to it.
For the uninitiated, NaNoWriMo stands for National Novel Writing Month, wherein an online community of people attempt to write 50,000 words during the month of November. Why? Because people revel in pain, I suppose. While few complete the challenge, it still serves as a good starting point for beginning a novel.
However, I never participated in NaNoWriMo before, largely because I felt the format of the challenge was too restrictive.
Camp NaNoWriMo is far more flexible. Essentially, you get to choose how many words you want to write/hours you edit for/pages you do a storyboard of/etc. during the month of July. It's for any and every type of creative, and is largely self-determined. When I heard this, I decided, hey, what the heck. I had a short story I wanted to turn into a novella anyhow (The Stolen Sun), so I signed up and never looked back.
It has been a great kick in the ass. Apologies for the profanity, but it really has been.
Allow me to let you in on a little secret. Before Camp NaNoWriMo, I hadn't written in over a year.
"Egads!" you exclaim. "How can a writer such as yourself not write?" Exactly. I had been so busy editing what I'd already written and trying to stop writing altogether that I simply had not written anything at all for a year. When I heard about Camp NanoWriMo, I decided to change that.
Day 1:
I joined my writing 'cabin', (a group of likeminded writer friends; in this 'cabin' you can update others on your progress, see others' stats, etc.), updated my project info, and… didn't write anything. In my defense, it was a crazy busy day, and by day 2 I had written 1,200 words. So there's that.
Day 10:
At this point, my word count was 4,962–which meant my novella had already surpassed the original short story in length! I also had already gathered research materials at this point, 11 heavy library books on ancient Mesopotamia, and was incorporating historically accurate information into the story as I went. I was riding an immense writing high at this point, and had already done 2 write-ins with other local cabin members.
Day 20:
This day was… less great. Still great, but I was feeling down because my writing hadn't been as consistent. I had written over 1,000 words on each of the previous 3 days, and then nothing on day 20. In my defense, I was incredibly sick, but still. It stung. All I could do was hope that I'd be able to get back on that horse and finish my 20,000 word goal before August 1st. I was already sitting at 9,109.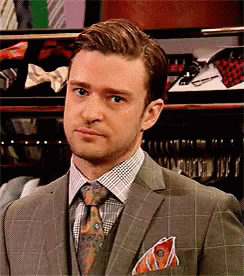 Day 28:
On July 28th, I reached cloud nine. After a few word sprints, many late nights, and sacrificing my lunch breaks and sleep to write, I had reached my goal of completing my first draft for The Stolen Sun. I didn't hit 20k, but the story didn't require it. It reached its natural ending at 17.5k. As you can see from my word count tracker, there were ups and downs on this journey. Days when I wrote diddly, and days when I made leaps and bounds. But ultimately, the biggest thing that contributed to my success was the accumulation of small, regular efforts.
Overall, I'm incredibly happy that I participated in this.
This whole project is a great way to kick one's butt into gear and put some serious words on the page. The goal flexibility was really the stand-out factor for me here.
But ultimately, there's nothing magical about the month of July. There's nothing Camp NaNoWriMo gave me that I couldn't have done on my own. Aside from a word tracker and a group of dedicated writer friends, all that was holding me back was myself.
I sincerely hope this month-long exercise has helped get me back into the habit of writing regularly. At the very least, it's been a fulfilling and rewarding experience that I recommend every creator try. While I still need to edit my novella two or three times, this experience alone has been huge in getting me this far.
If you'd like to stay up to date with my writings or be notified once The Stolen Sun comes out, you can sign up for my email list in the box below. (I won't bombard you with emails, just send you an update or article about once a month.)
Until next time!